Volunteer Appreciation Certificates
Nominate dedicated community volunteers to receive an Australian Government Certificate of Appreciation for Volunteers to formally acknowledge their outstanding work.
Click here for more information
Nomination Form (Word Doc 150kb)
Friday, November 17th, 2017 at 2:49pm
SA Gov has failed to provide any details of so-called plan to build a new bridge at Port Augusta. @RowanRamseyMP says duplication will take some time, an immediate solution to walkway issue is needed first @ameliasimpson__ @Trans_PtAugusta https://t.co/8r5J4i7yGg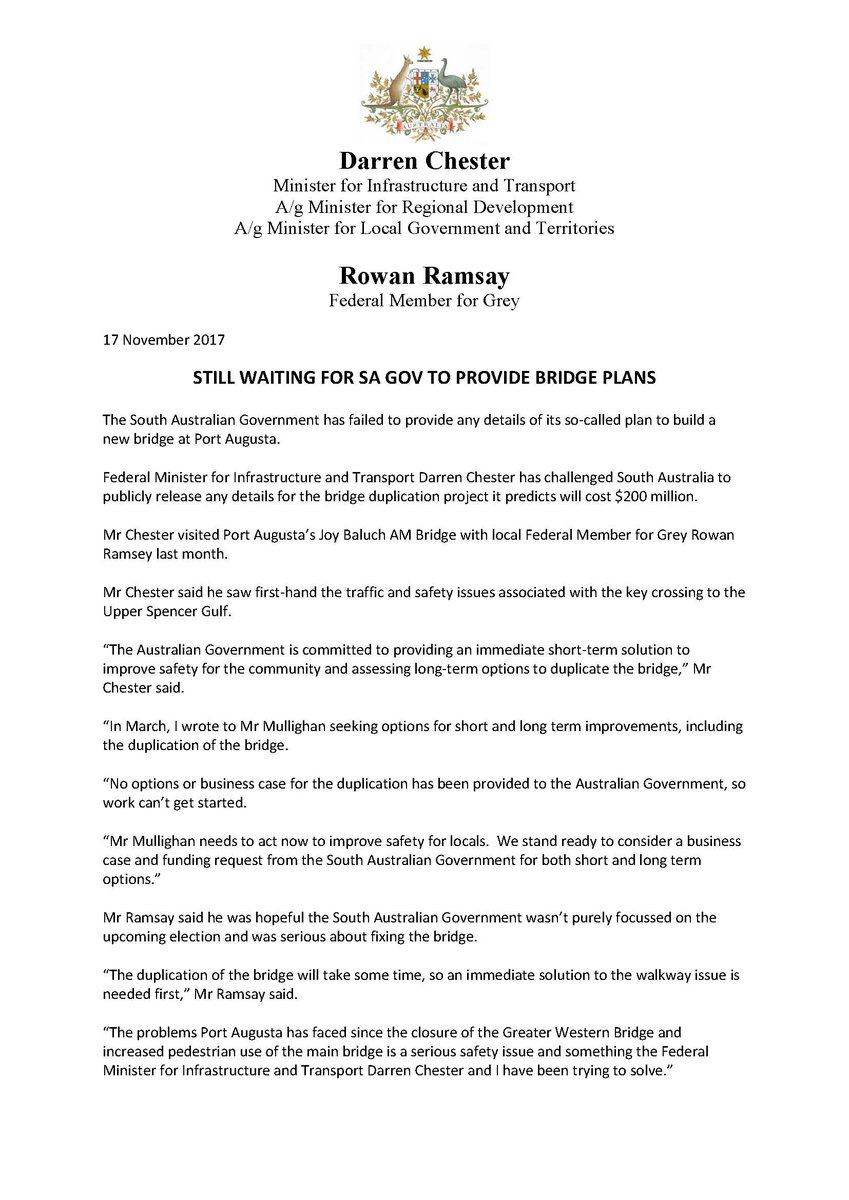 Official Page of The Nationals Member for Gippsland, Federal Minister for Infrastructure and Transport, A/g Minister for Regional Development and A/g Minister for Local Government and Territories. Check out Darren's personal page at
https://www.facebook.com/darren.chester.524
Darren Chester MP
Friday, November 17th, 2017 at 10:57am
Darren Chester was elected to Federal Parliament as the Member for Gippsland on June 26, 2008.
Darren Chester was appointed Federal Minister for Infrastructure and Transport on February, 18, 2016.
Gippsland is one of the most diverse regions in Australia and our community is dispersed across 33,000 square kilometres.