Saturday, March 17th, 2018 at 9:34am
Thursday Island turns on tropical downpour as @ChiefAusArmy receives parade: 75th TSLIB commemorations @RSMAusArmy https://t.co/Atb8gKGySI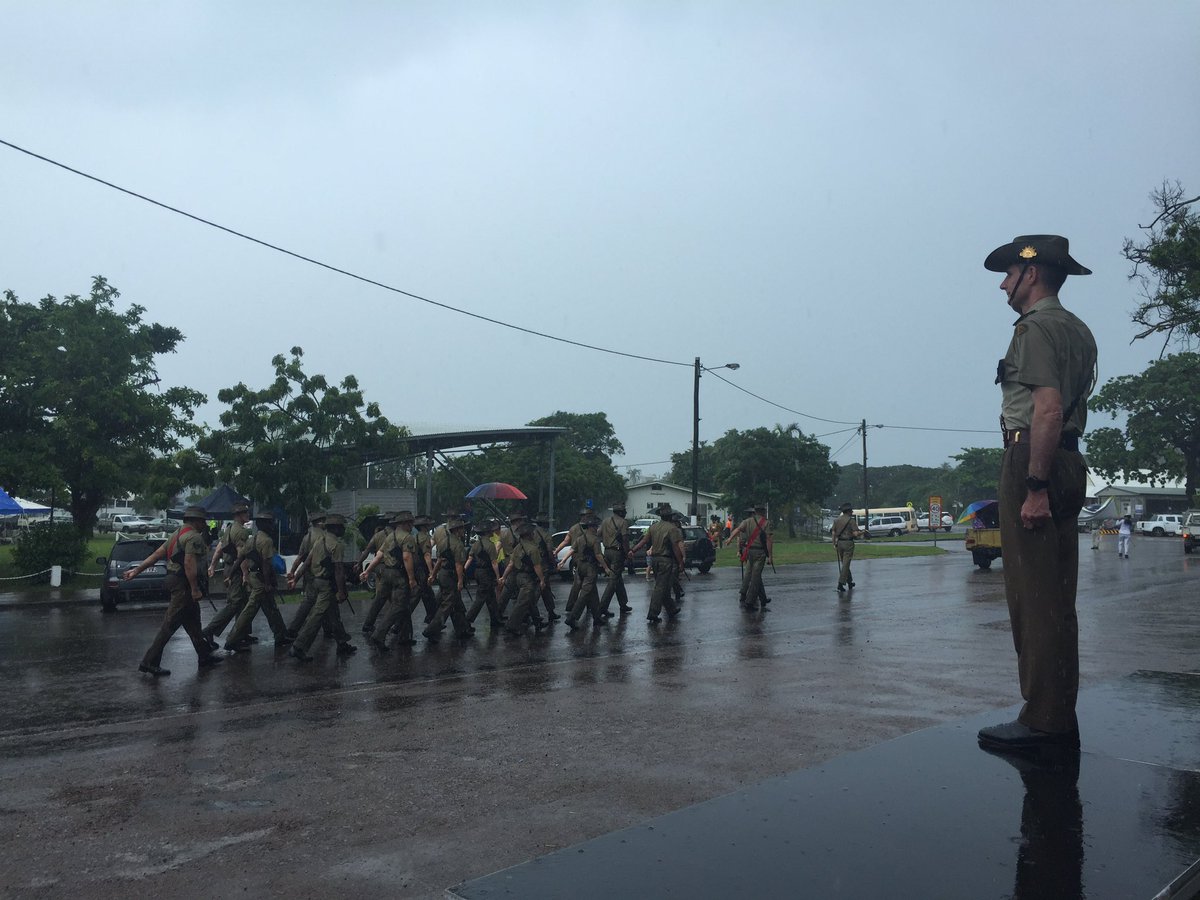 Saturday, March 17th, 2018 at 6:52am
Great to be part of Sarpeye Barracks official renaming @ChiefAusArmy @RSMAusArmy @AustralianArmy @CO_51FNQR #auspol https://t.co/qUWo7ziNOy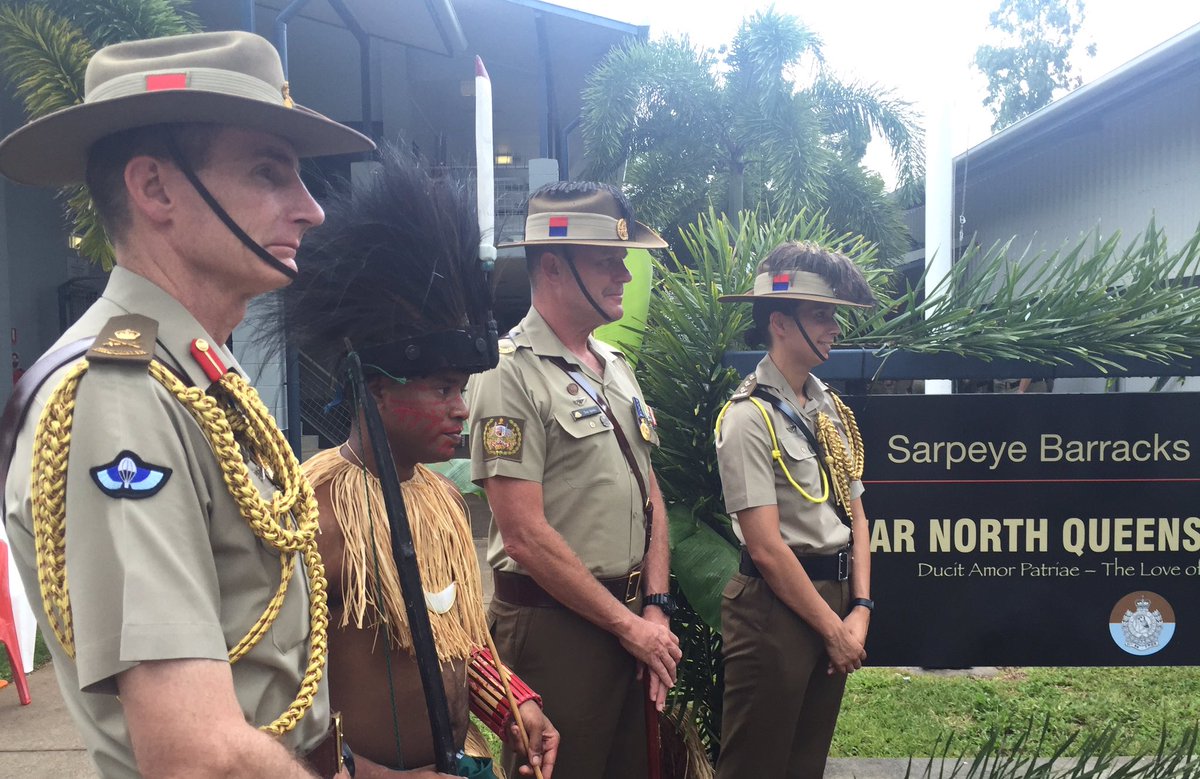 Saturday, March 17th, 2018 at 5:48am
Wet start to 75th commemorations Torres Strait Light Infantry Battalion, Thursday Island @VCDF_Australia #auspol https://t.co/ZYk0tHeRLn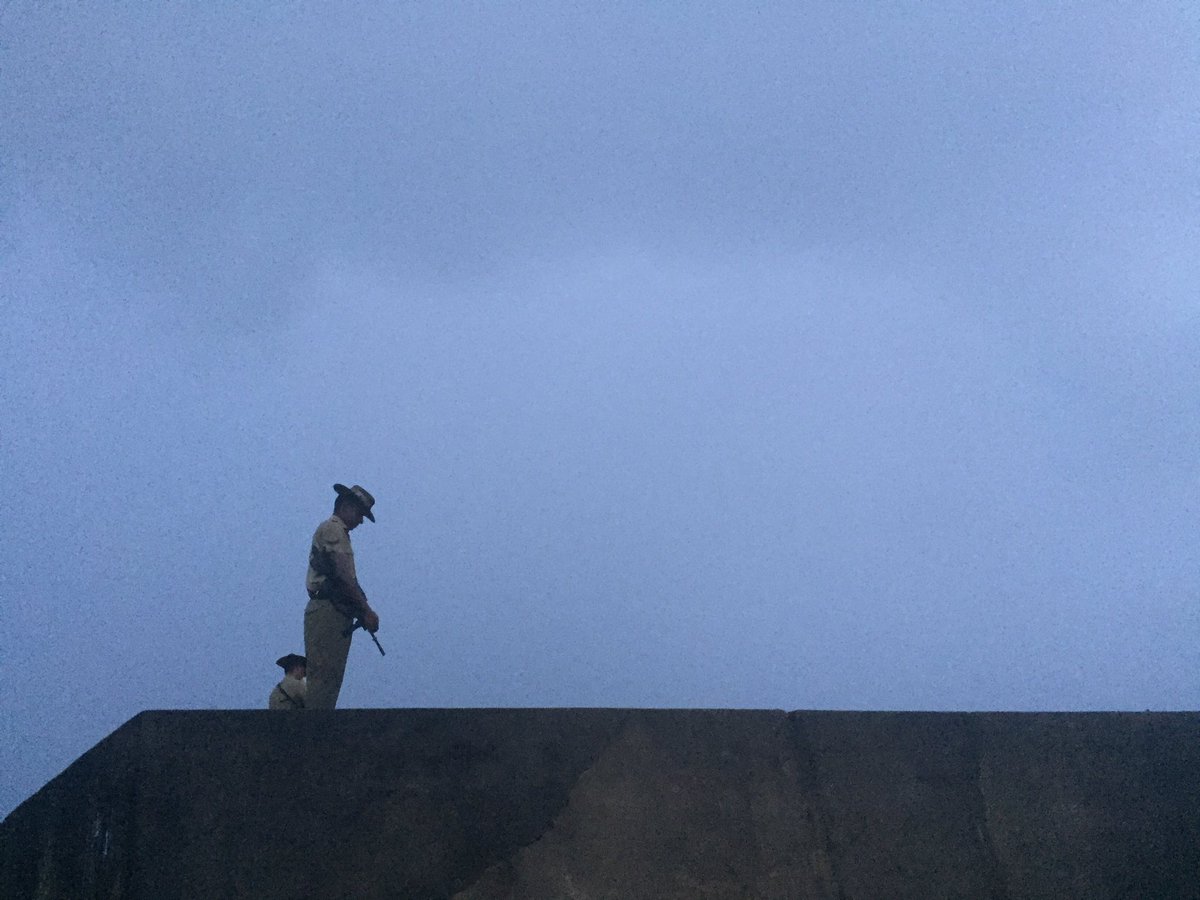 Official Page of The Nationals Member for Gippsland, Federal Minister for Infrastructure and Transport, A/g Minister for Regional Development and A/g Minister for Local Government and Territories. Check out Darren's personal page at
https://www.facebook.com/darren.chester.524
Darren Chester MP shared Darren Chester's post.
Saturday, March 17th, 2018 at 12:54pm
Darren
First official commemorative event as Minister for Veterans Affairs today on Thursday Island.
I joined with the Chief of Army to recognise the 75th anniversary of the Torres Strait Light Infantry Battalion.
It poured rain for the dawn service and commemorative march but as one local elder said 'these are tears of joy from those who served and are looking down on us today and thanking us for remembering them'.
Just two veterans remain from the 882 who volunteered and helped to protect our northern borders.
They served at a time when indigenous people didn't have the right to vote and black soldiers were paid less than half of their white comrades in arms.
We've come a long way as a nation, and we have more to do by working together and respecting each other.
It was an honour to pay tribute to these indigenous servicemen and their families.
Lest we forget.
Darren Chester MP shared Darren Chester's post.
Friday, March 16th, 2018 at 4:47pm
Darren
Today is the National Day of Action Against Bullying and Violence.
Let's send a clear message that bullying and violence have no place in Australia!
#NDA2018
#BullyingNoWay
Bully Zero Australia Foundation
Darren Chester MP shared Darren Chester's post.
Friday, March 16th, 2018 at 11:50am
Darren
Yarram will be the place to be tomorrow for heart-stopping, high-flying, fingernail-biting action as the Yarram Aero Club celebrates 100 years of flying at its Centenary of Flight airshow. The event also marks Yarram's important role in the first military air mission over Australian soil a century ago. Congratulations to everyone involved in organising this event, particularly the many volunteers. For more details, visit
www.yarramcentenaryofflight.com.au
.
#lovegippsland
Darren Chester was elected to Federal Parliament as the Member for Gippsland on June 26, 2008.
Darren Chester was appointed Federal Minister for Infrastructure and Transport on February, 18, 2016.
Gippsland is one of the most diverse regions in Australia and our community is dispersed across 33,000 square kilometres.