Wednesday, May 23rd, 2018 at 5:18am
I call this one 'gorilla in the mist'... not much of a view on top of Red Hill earlier this morning. Big day of meetings lined up in Parliament House @lyndalcurtis @lucybarbour #myvalley https://t.co/yowZmusgKz
I call this one 'gorilla in the mist'... not much of a view on top of Red Hill earlier this morning. Big day of meetings lined up in Parliament House @lyndalcurtis @lucybarbour #myvalley pic.twitter.com/yowZmusgKz

— Darren Chester MP (@DarrenChesterMP) May 22, 2018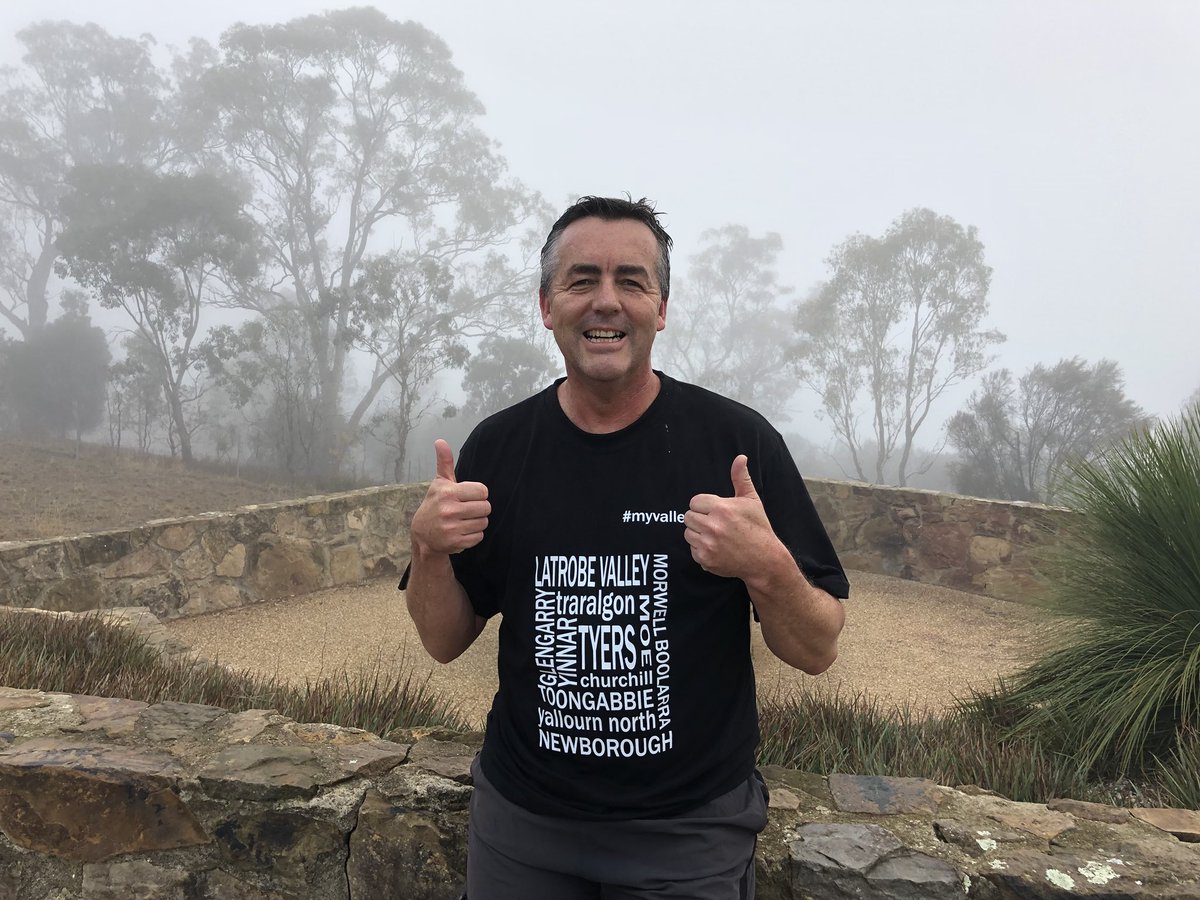 Tuesday, May 22nd, 2018 at 5:49am
Spectacular morning for a run around the nation's capital. A balmy 11 degrees at 6.30am @lyndalcurtis @lucybarbour #auspol https://t.co/Lx9IboXKfU
Spectacular morning for a run around the nation's capital. A balmy 11 degrees at 6.30am @lyndalcurtis @lucybarbour #auspol pic.twitter.com/Lx9IboXKfU

— Darren Chester MP (@DarrenChesterMP) May 21, 2018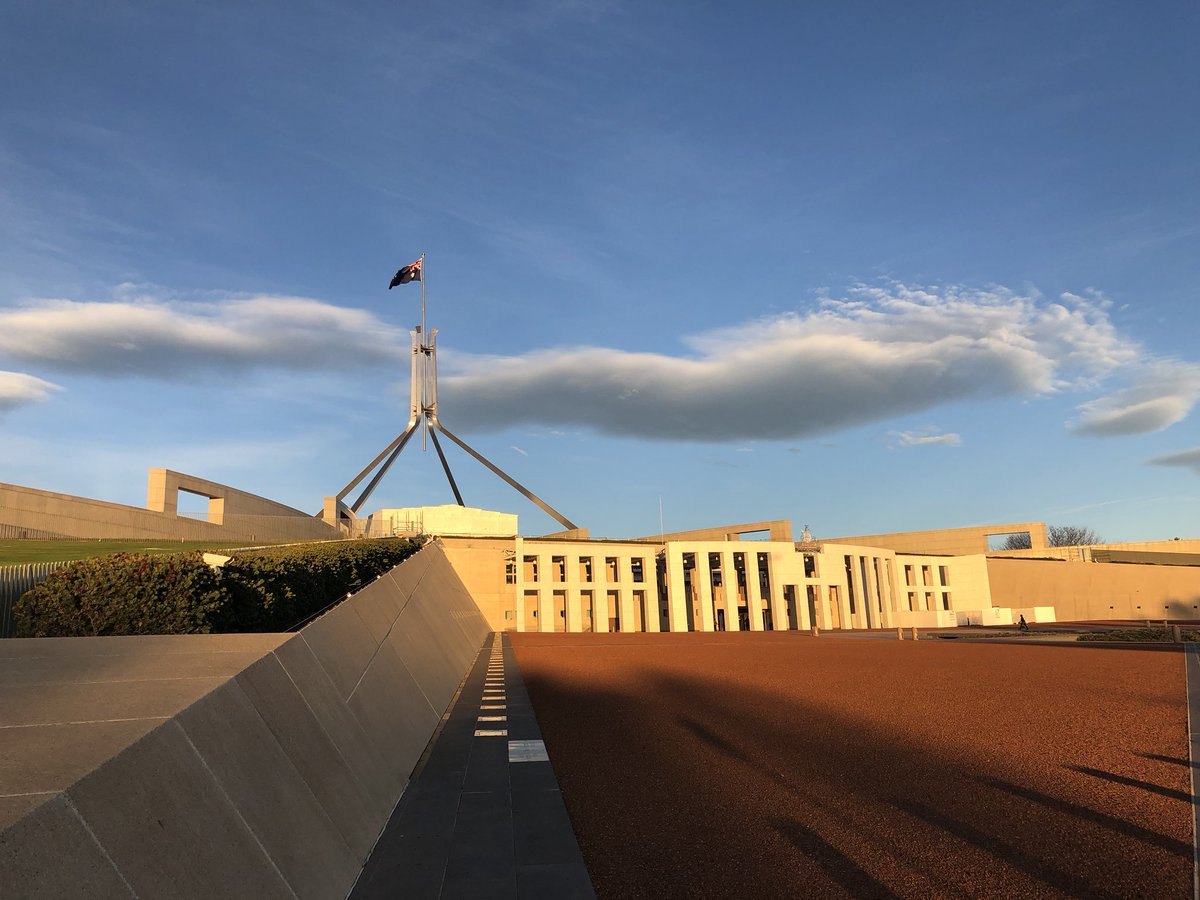 Monday, May 21st, 2018 at 4:43am
Did you know that marble from a quarry in Buchan, East Gippsland features in the interior of the Shrine of Remembrance? Getting those marble columns to Melbourne would've been a huge effort in the 1930s. Historic pix credit Museum Victoria #lovegippsland @rharris334 @kellazzaro https://t.co/9C6QT7MSk9
Did you know that marble from a quarry in Buchan, East Gippsland features in the interior of the Shrine of Remembrance? Getting those marble columns to Melbourne would've been a huge effort in the 1930s. Historic pix credit Museum Victoria #lovegippsland @rharris334 @kellazzaro pic.twitter.com/9C6QT7MSk9

— Darren Chester MP (@DarrenChesterMP) May 20, 2018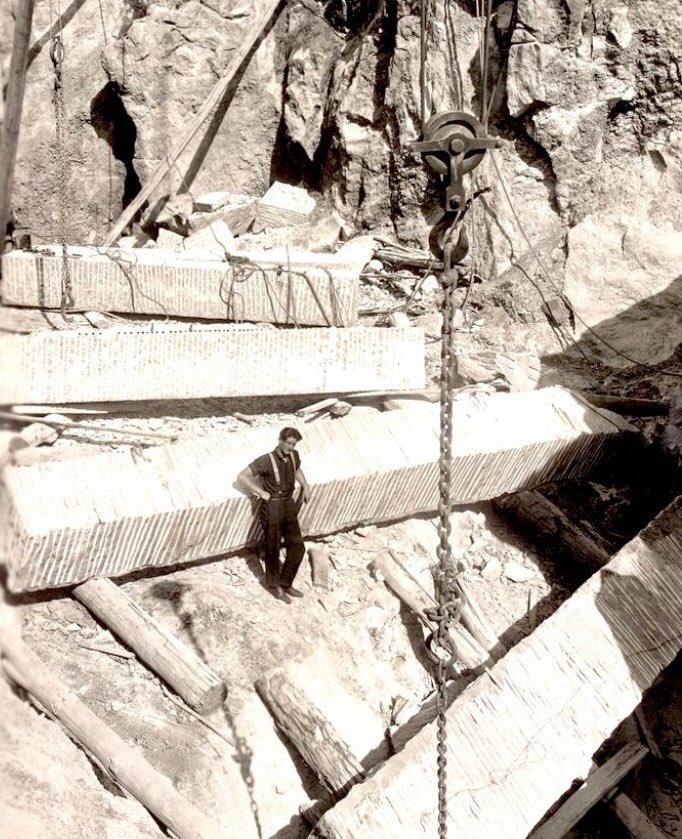 Official Page of The Nationals Member for Gippsland, Federal Minister for Infrastructure and Transport, A/g Minister for Regional Development and A/g Minister for Local Government and Territories. Check out Darren's personal page at
https://www.facebook.com/darren.chester.524
Darren Chester MP shared Darren Chester's post.
Monday, May 21st, 2018 at 12:34pm
Darren
It's always great to catch up with schools from Gippsland when they visit Canberra. This morning I had the pleasure of meeting the talented students and teachers from Traralgon's Lavalla Catholic College. The choir, senior concert band and senior jazz ensemble were in town to compete at the Australian National Eisteddfod. They caught me by surprise by presenting me with my own monogrammed Lavalla top. Thank you for the thoughtful gift. Have a safe trip home and congratulations on representing your school with distinction.
#lovegippsland
#myvalley
Darren Chester MP
Friday, May 18th, 2018 at 10:23am
Darren Chester MP shared Darren Chester's post.
Thursday, May 17th, 2018 at 9:15am
Darren
Enjoyed learning about the benefits of new technology at Yarram Rifle Club, thanks to President Garry Kay. The Federal Government has provided $3300 toward an electronic target, which will ease the job of volunteers and help to recruit more club members. The electronic target submits the location of shots directly to a laptop and automatically allocates scores, giving members more time on the range and a more precise scoring system.
Well done to Yarram Rifle Club. Have fun with the new target.
#lovegippsland
Darren Chester was elected to Federal Parliament as the Member for Gippsland on June 26, 2008.
Darren Chester was appointed Federal Minister for Infrastructure and Transport on February, 18, 2016.
Gippsland is one of the most diverse regions in Australia and our community is dispersed across 33,000 square kilometres.