Tuesday, October 23rd, 2018 at 3:11pm
A top day in the pool for Team Australia at Invictus Games Sydney. They have given it their all and a number of athletes have made it to the finals tomorrow. Great effort from all competitors! #GameOnDownUnder #IG18 @DeptDefence @DVAAus @InvictusSydney https://t.co/jruoC7Io17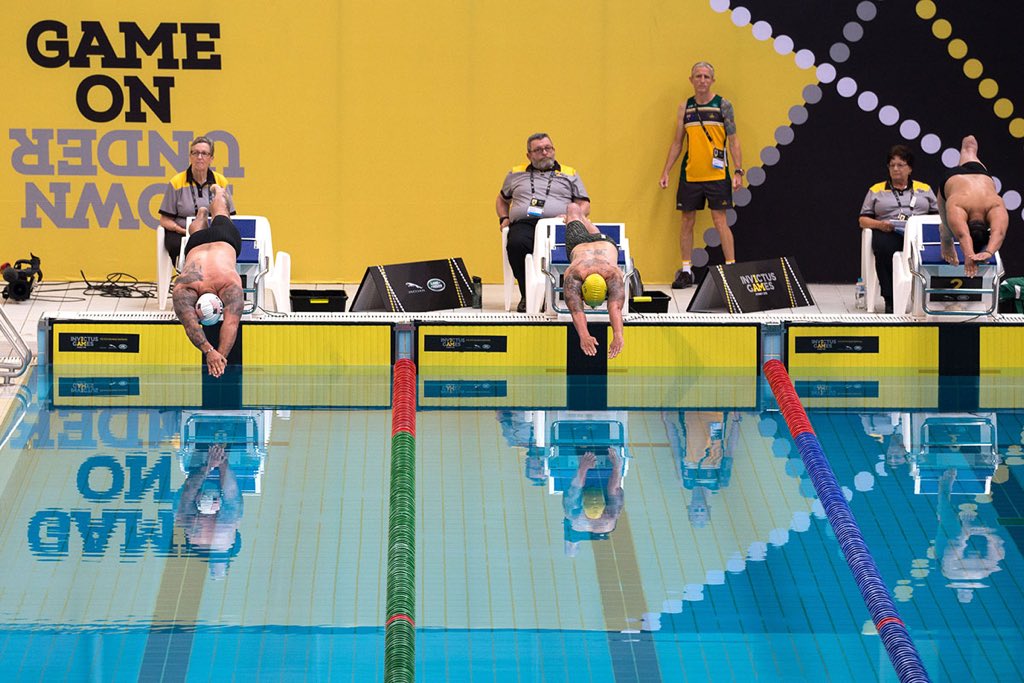 Tuesday, October 23rd, 2018 at 9:38am
Enjoyed hosting my UK counterpart @Tobias_Ellwood and High Commissioner @MennaRawlings We are working together on shared veterans issues both at home & abroad. Thanks to Speaker Tony Smith for showing us around his office too! #auspol https://t.co/ZUQ8JoXrvN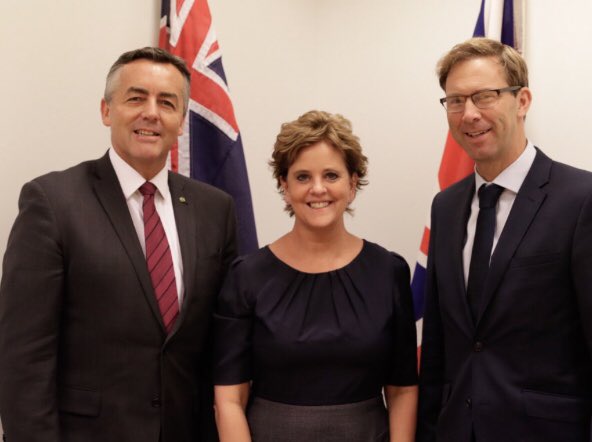 Monday, October 22nd, 2018 at 1:44pm
Magnificent images of indoor rowing @InvictusSydney Well done to all Invictus Games athletes - unconquered! #GameOnDownUnder https://t.co/d4yFRbAWWE
Official Page of The Nationals Member for Gippsland, Federal Minister for Infrastructure and Transport, A/g Minister for Regional Development and A/g Minister for Local Government and Territories. Check out Darren's personal page at
https://www.facebook.com/darren.chester.524
Darren Chester MP shared Darren Chester's post.
Tuesday, October 23rd, 2018 at 12:59pm
Darren
I recently passed the new eye-catching pavilion and synthetic hockey field just off Cobains Road, Sale and couldn't help stopping to have a look around.
This addition to the Gippsland Regional Sports Complex will soon be the latest in a string of local infrastructure projects to be finished and ready to use.
Well done to the Gippsland businesses which have been part of this project: Drouin's A1 Civil, Sale's RAL Constructions and Clint Kelly Excavations from Montgomery.
I don't expect spotting the brightly coloured pavilion will be a problem for teams from out of town.
#lovegippsland
Darren Chester MP added 11 new photos.
Sunday, October 21st, 2018 at 2:15pm
Darren Chester MP
Saturday, October 20th, 2018 at 7:43pm
Darren Chester was elected to Federal Parliament as the Member for Gippsland on June 26, 2008.
Darren Chester was appointed Federal Minister for Infrastructure and Transport on February, 18, 2016.
Gippsland is one of the most diverse regions in Australia and our community is dispersed across 33,000 square kilometres.