Have your say
Tatungalung Circuit – Lakes Entrance
Lakes Entrance has a rich indigenous heritage which is poorly understood and rarely presented to locals and the many visitors who visit the seaside fishing village.
Developing Tatungalung Circuit -an all abilities accessible walking circuit on Cunninghame Arm, east of the footbridge – has the potential to increase indigenous understanding, support growth in the regional tourism industry, provide for practical environmental works to rehabilitate the lake shoreline and enhance the liveability of Lakes Entrance.
The proposed circuit would allow for better utilisation of existing assets (unfinished pathways, toilet blocks, car parks) and provide safe, off-road access to the CBD for residents and accommodation providers, particularly the Eastern Beach Caravan Park.
By incorporating design elements and information signage relevant to the traditional owners of the land, the Gunaikurnai people, the proposed circuit would be a practical demonstration of reconciliation. Formal consultation with traditional land owners and the local community is essential before the project can be developed further.
The working title 'Tatungalung Circuit' stems from the name of the clan which originally inhabited the Lakes Entrance region.
The project has a number of complexities regarding adjoining land owners, environmental sensitivities and multiple approval authorities which are discussed in the attached proposal. But a preliminary assessment would indicate that the project has some merit and warrants further detailed investigation and costing.
Pending East Gippsland Shire Council endorsement, it is proposed that $50,000 is sought to develop a fully costed business plan as the basis assessing the viability of the project and to determine the likelihood of securing state and federal government grant funding.
Council would administer the feasibility funding and may become the peak body for developing further funding proposals if the project proceeds.
Monday, May 27th, 2019 at 2:02pm
Not officially sworn into my 'new' job but took the opportunity today to visit East Sale RAAF Base and caught up with Flying Officer Alice McCabe who flies the King Air. The team at 32 Squadron do a fantastic job. #TYFYS @DeptDefence @AusAirForce #auspol https://t.co/ipalLE2Lim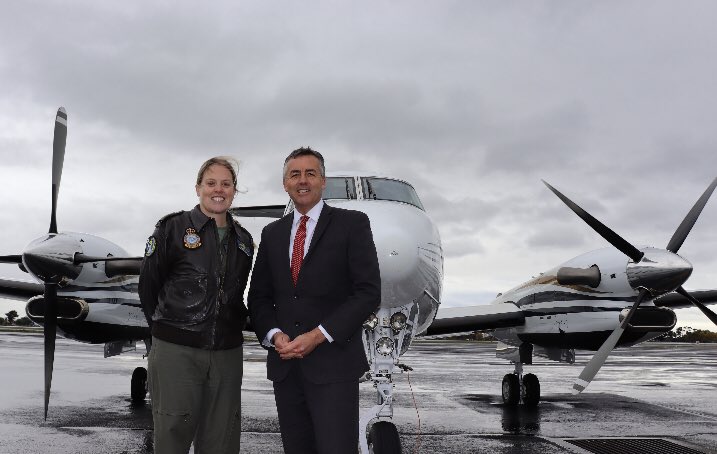 Monday, May 27th, 2019 at 1:33pm
Not a great day to be a sheep in #lovegippsland Wild and woolly weather - bit of welcome rain but very windy and less than 10 degrees everywhere. Batten down the hatches! @KathSully @rharris334 @tpwkelly @DaniellePopeWIN https://t.co/1mAk329NSC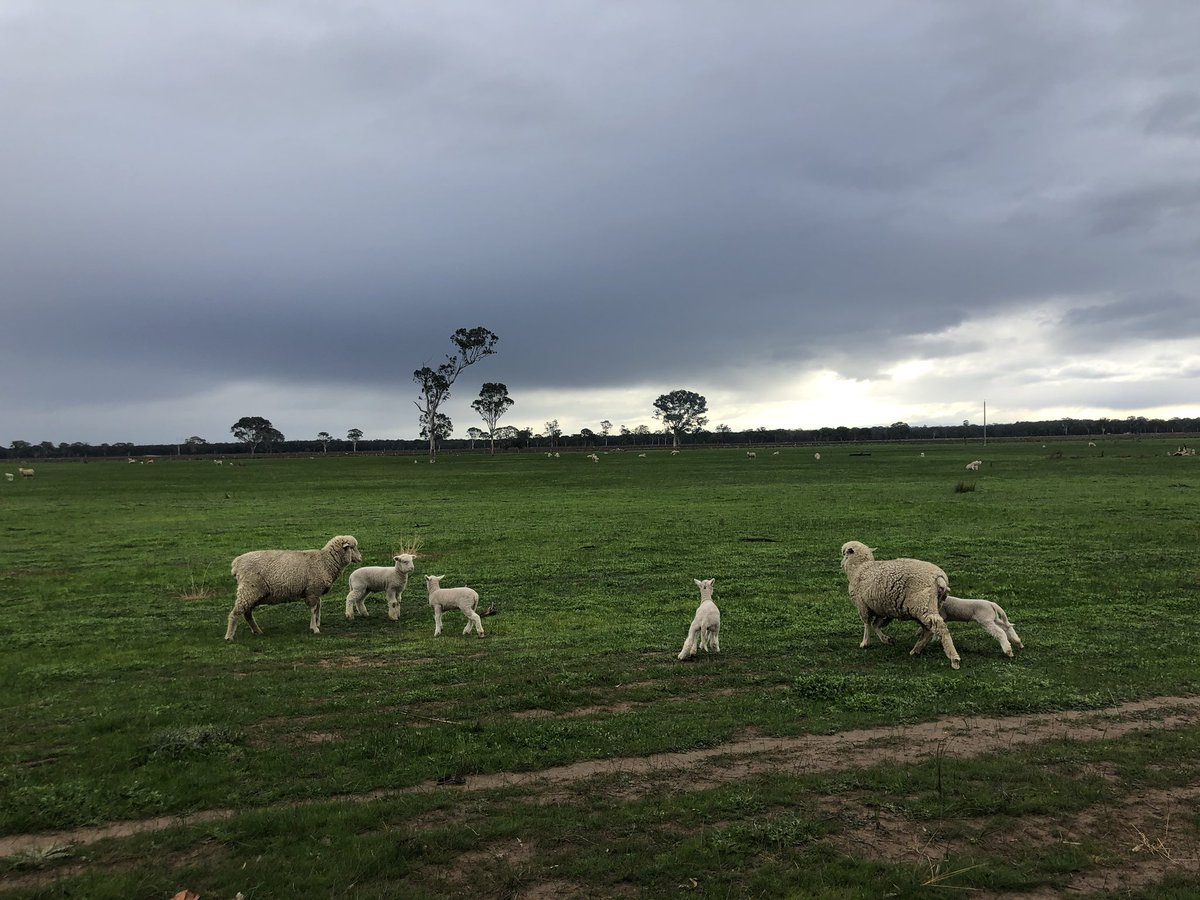 Sunday, May 26th, 2019 at 12:37pm
Honoured to be reappointed as Minister for Veterans' Affairs & Minister for Defence Personnel. Looking forward to continuing the transformation of DVA as we keep putting veterans and their families first & supporting the current generation of ADF personnel. @DVAAus @DeptDefence https://t.co/QRunuXXh7J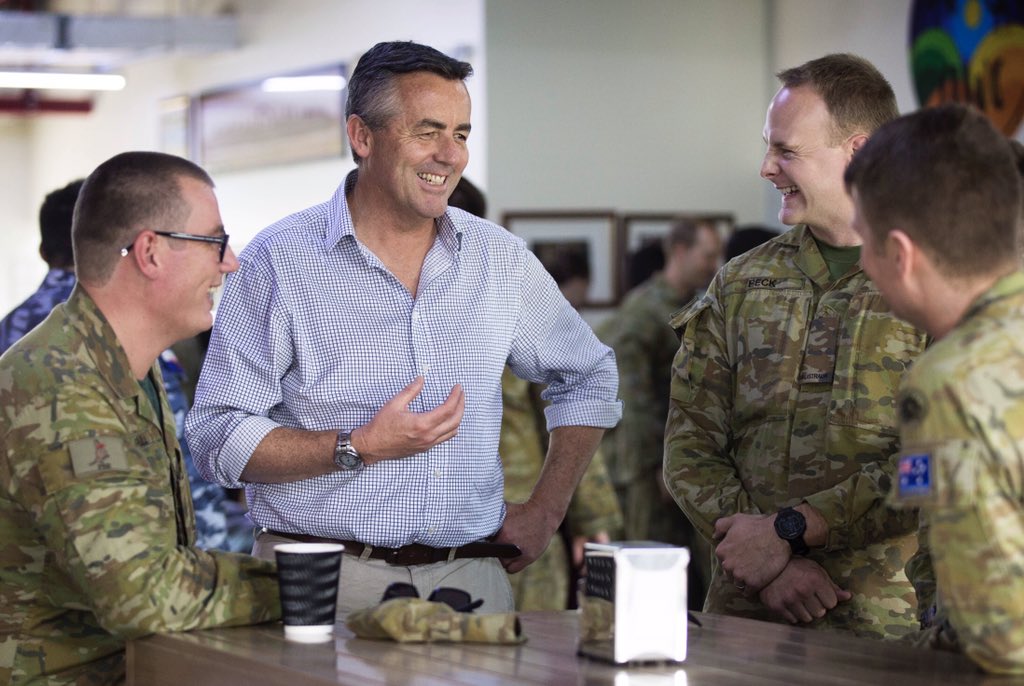 Official Page of The Nationals Member for Gippsland, Federal Minister for Infrastructure and Transport, A/g Minister for Regional Development and A/g Minister for Local Government and Territories. Check out Darren's personal page at
https://www.facebook.com/darren.chester.524
Darren Chester MP shared a post.
Monday, May 27th, 2019 at 4:54pm
Darren
One of the great privileges of my Ministerial position is meeting with members of the Australian Defence Force.
At RAAF Base East Sale this morning, I met 32 Squadron aircrew, led by Wing Commander Jesse Laroche.
Among them were Flight Lieutenant Ariel Green and Flying Officer Alice McCabe, two women forging successful careers as pilots who showed me around the aircraft.
The squadron has expanded its fleet of Beechcraft King Air aeroplanes at East Sale to 12. The aircraft are used for training mission aircrew, general transport and other operational roles.
And if you think it looks cold, I can assure you it was. We managed to stay dry, but it took a while to thaw out afterwards.
#lovegippsland
Darren Chester MP shared a post.
Monday, May 27th, 2019 at 12:52pm
Darren
Dark skies and plenty of cockatoos on the move... does that mean decent rain on the way?
Here's hoping everyone gets a drink this time!
#lovegippsland
Darren Chester MP shared a post.
Monday, May 27th, 2019 at 8:49am
Darren
Honoured that Prime Minister Scott Morrison has reappointed me as both Minister for Veterans' Affairs and Minister for Defence Personnel.
Over the past 15 months I've worked closely with veterans across Gippsland and around Australia, along with current serving members of the Australian Defence Force.
I'm determined to improve services and deliver the practical changes which make a difference in the lives of current and former serving members, along with their families.
It wouldn't be possible without the support of my own family and staff who work tirelessly in Gippsland and in my Canberra office.
#lovegippsland
Darren Chester was elected to Federal Parliament as the Member for Gippsland on June 26, 2008.
Darren Chester was sworn in as the Minister for Veterans' Affairs, Minister for Defence Personnel and Minister Assisting the Prime Minister for the Centenary of ANZAC on 5 March 2018.
Gippsland is one of the most diverse regions in Australia and our community is dispersed across 33,000 square kilometres.