Wednesday, June 26th, 2019 at 2:56pm
Talking all things veterans' mental health & transition from ADF with @David_Speers Gallipoli Medical Research & Phoenix. Expert advice & research teamed with practical on the ground experience is making a difference. @DVAAus @DeptDefence #auspol https://t.co/ZgKYLbMS7O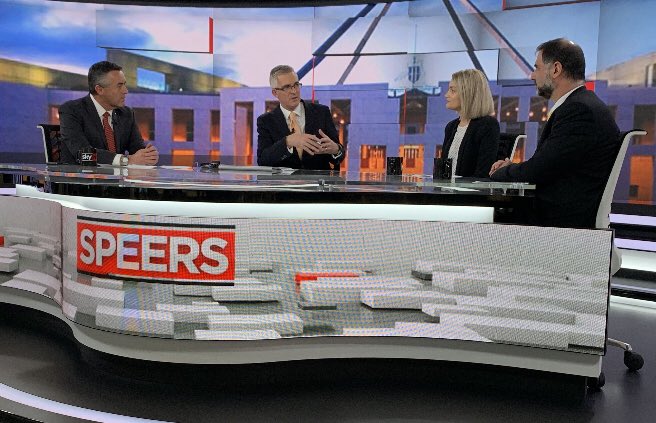 Wednesday, June 26th, 2019 at 8:01am
We are listening to veterans, their families and experts on mental health. Today's Veteran Mental Health and Wellbeing Summit is just the start. Free mental health care is available to all veterans and if someone you know needs a hand, please contact Open Arms on 1800 011 046. https://t.co/aQzY21LrKr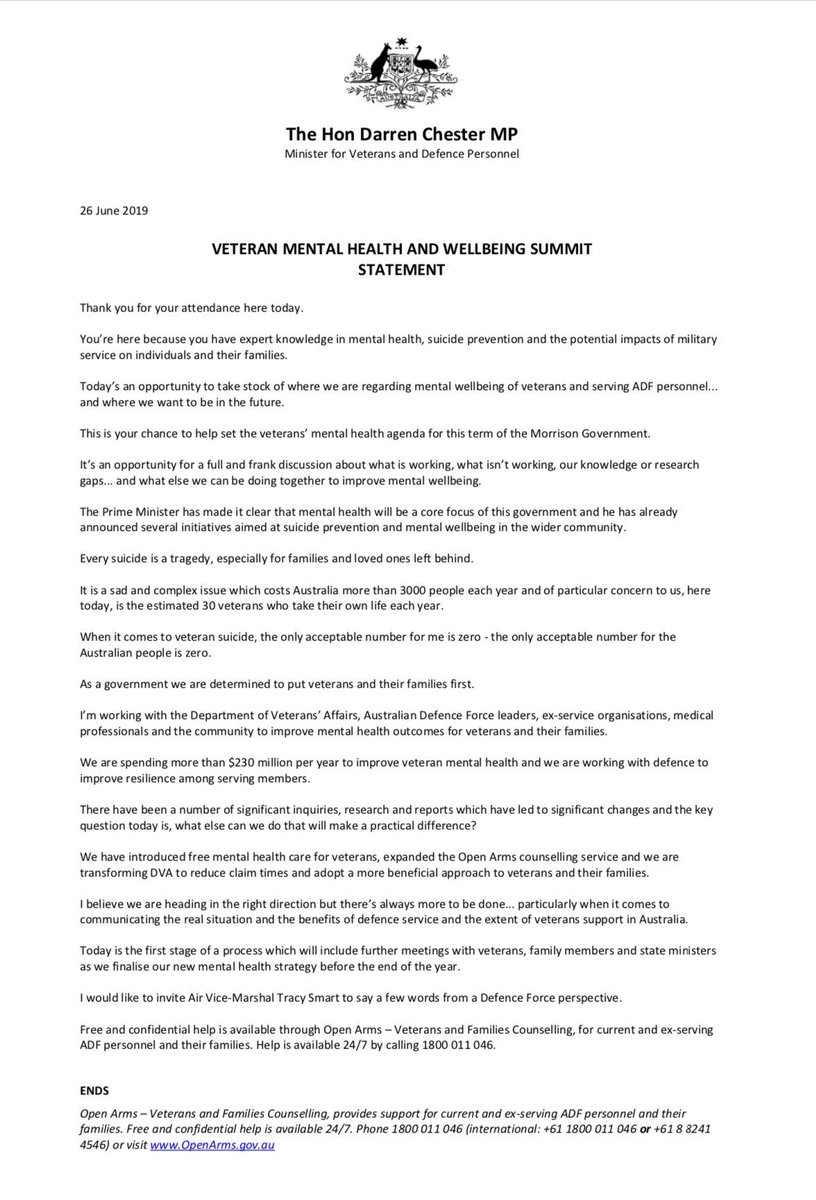 Wednesday, June 26th, 2019 at 5:40am
Spotted in Sydney hairdressing salon - 'how much is that doggie in the window?' @GemmaTognini @pipcourtney @DaniellePopeWIN @nrcollard @swrighteconomy https://t.co/XzWaD8GoG6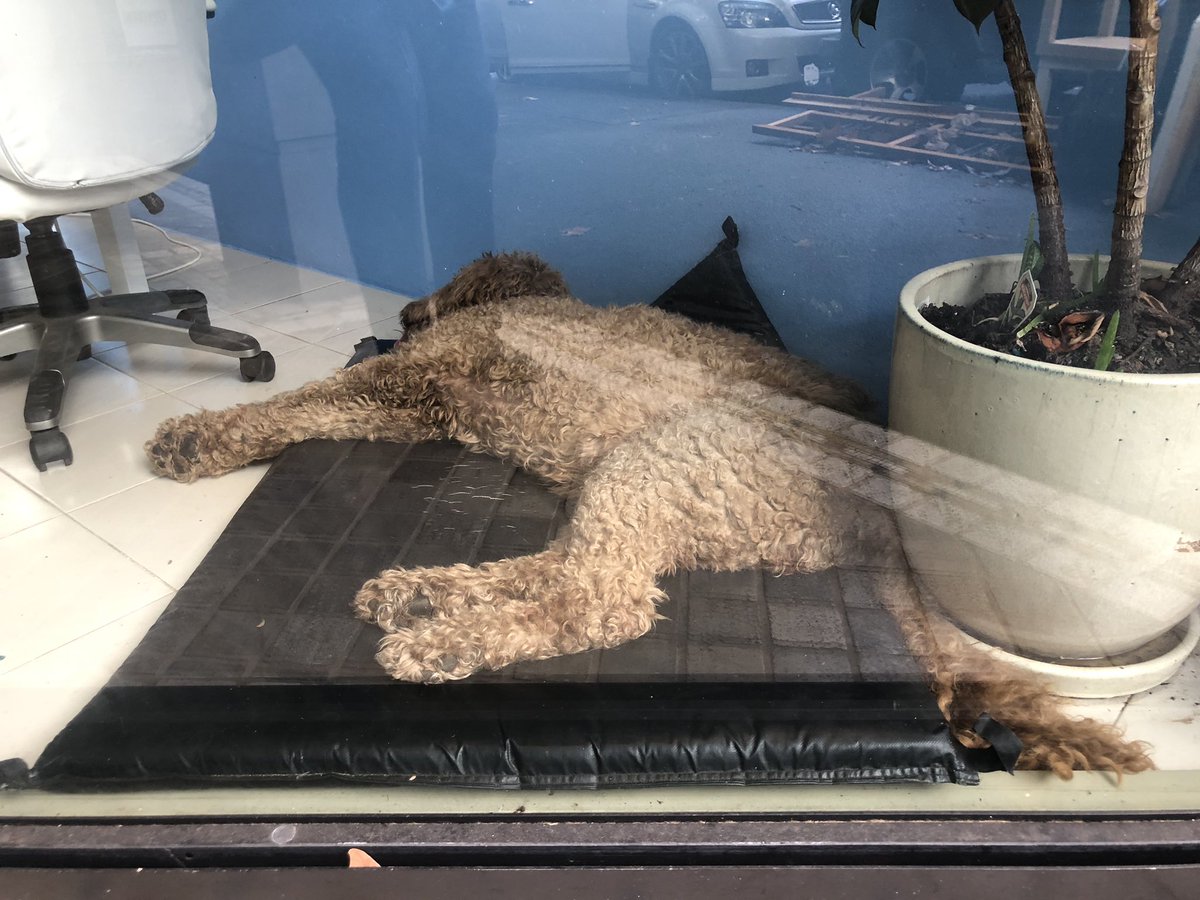 Darren Chester MP
Tuesday, June 25th, 2019 at 2:01pm
Darren Chester MP shared a post.
Friday, June 21st, 2019 at 4:50pm
Darren
Lakes Entrance Men's Shed is booming and the boys are kept busy with plenty of jobs both big and small. They even built new seats on the Lake Bunga track for Marlo to take a break during a trail run!
This building is more than a shed, it's a fantastic community facility that brings together like-minded people, it's a place to keep busy when facing outside challenges and a place to build new friendships and find support.
The federal government has been able to help out with a small grant for new equipment and the team at the shed told me new members are welcome.
#lovegippsland
Darren Chester MP shared a post.
Friday, June 21st, 2019 at 1:11pm
Darren
It was a pleasure to take the acting Prime Minister Michael McCormack to Yarram to meet the residents and staff at Mirridong Services.
It's humbling to see how money from the Federal Government will help to change the lives of people Mirridong serves with the construction of new accommodation.
I caught up with some old friends, including the fellas behind Mirridong's Green Thumbs.
Good luck to everyone involved in next week's show Mirri-Mia starring the Mirridong All Stars at the Yarram Regent Theatre - produced by the irrepressible Darren McCubbin.
And in case you are wondering, our acting Prime Minister made time to play a few games of UNO. (Didn't win a hand, though).
#lovegippsland
Darren Chester was elected to Federal Parliament as the Member for Gippsland on June 26, 2008.
Darren Chester was sworn in as the Minister for Veterans' Affairs, Minister for Defence Personnel and Minister Assisting the Prime Minister for the Centenary of ANZAC on 5 March 2018.
Gippsland is one of the most diverse regions in Australia and our community is dispersed across 33,000 square kilometres.