Have your say
Tatungalung Circuit – Lakes Entrance
Lakes Entrance has a rich indigenous heritage which is poorly understood and rarely presented to locals and the many visitors who visit the seaside fishing village.
Developing Tatungalung Circuit -an all abilities accessible walking circuit on Cunninghame Arm, east of the footbridge – has the potential to increase indigenous understanding, support growth in the regional tourism industry, provide for practical environmental works to rehabilitate the lake shoreline and enhance the liveability of Lakes Entrance.
The proposed circuit would allow for better utilisation of existing assets (unfinished pathways, toilet blocks, car parks) and provide safe, off-road access to the CBD for residents and accommodation providers, particularly the Eastern Beach Caravan Park.
By incorporating design elements and information signage relevant to the traditional owners of the land, the Gunaikurnai people, the proposed circuit would be a practical demonstration of reconciliation. Formal consultation with traditional land owners and the local community is essential before the project can be developed further.
The working title 'Tatungalung Circuit' stems from the name of the clan which originally inhabited the Lakes Entrance region.
The project has a number of complexities regarding adjoining land owners, environmental sensitivities and multiple approval authorities which are discussed in the attached proposal. But a preliminary assessment would indicate that the project has some merit and warrants further detailed investigation and costing.
Pending East Gippsland Shire Council endorsement, it is proposed that $50,000 is sought to develop a fully costed business plan as the basis assessing the viability of the project and to determine the likelihood of securing state and federal government grant funding.
Council would administer the feasibility funding and may become the peak body for developing further funding proposals if the project proceeds.
Wednesday, May 22nd, 2019 at 4:51am
Thanks Sunshine Coast Daily editorial team for this apology. Admitting they got it wrong is important if we are going to achieve a more respectful debate around public figures & preventing violence.
Daily apologises for concern over front page imagery https://t.co/njy8aAoY2S
Tuesday, May 21st, 2019 at 9:13am
Early morning peak hour on 90 Mile Beach... had to share with two people! Beautiful autumn weather this week with rain forecast to follow. #lovegippsland @lyndalcurtis @SmethurstSue @tpwkelly @KathSully https://t.co/xb28ZXAbsz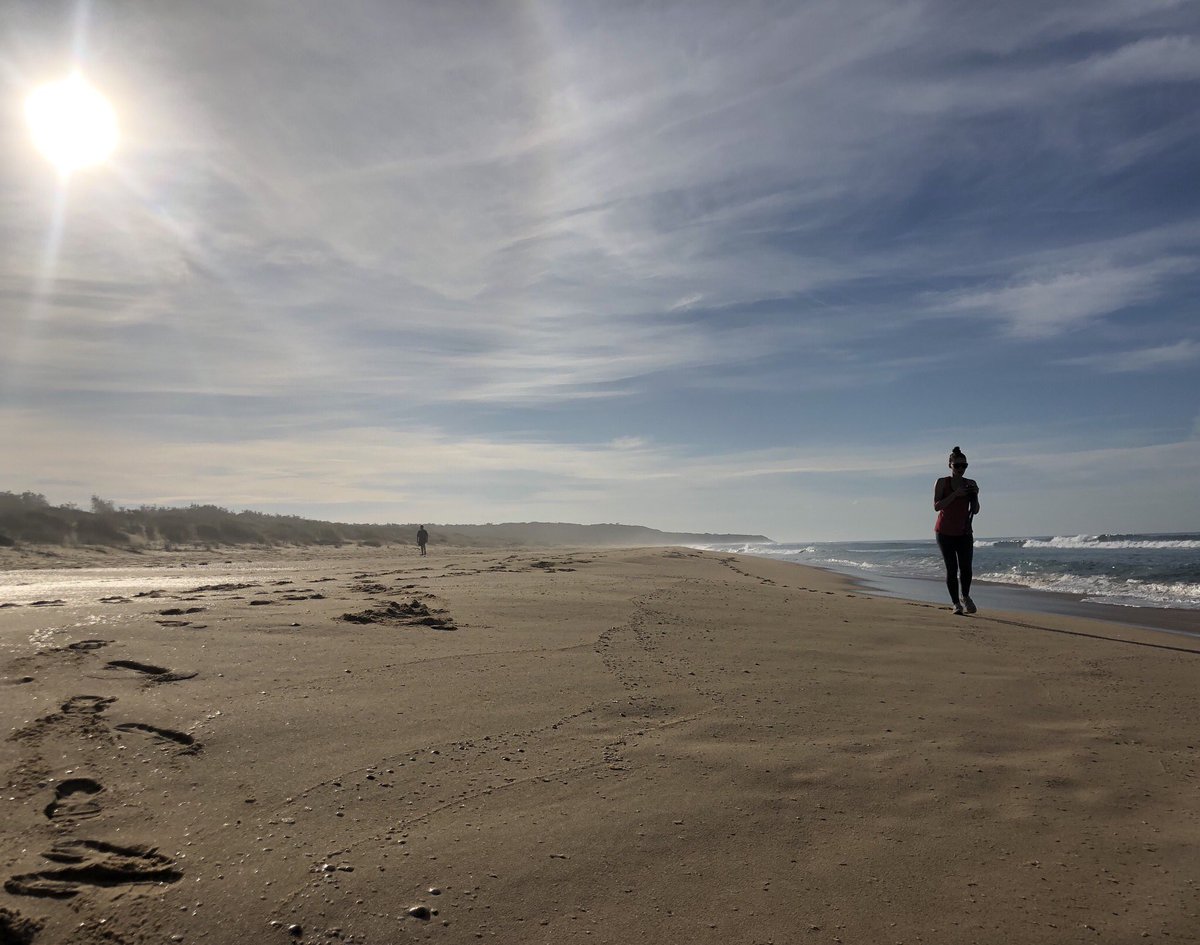 Official Page of The Nationals Member for Gippsland, Federal Minister for Infrastructure and Transport, A/g Minister for Regional Development and A/g Minister for Local Government and Territories. Check out Darren's personal page at
https://www.facebook.com/darren.chester.524
Darren Chester MP shared a post.
Wednesday, May 22nd, 2019 at 8:48am
Darren
Love this pix...
My friend (oh, and Olympic shooter) Aislin Jones trying out some new sunnies but didn't notice a little visitor on her left elbow.
If that had been my wife Julie, you would heard her screams at the next Olympic venue!
Personally, spiders don't bother me but I'm a bit anxious about snakes in the grass.
Dave Jones Lynne Olinsky-Jones
#lovegippsland
Darren Chester MP shared a post.
Tuesday, May 21st, 2019 at 2:03pm
Darren
Work is progressing well on highway upgrades at Johnsonville - in front of the famous Black Stump General Store.
We've already completed the pedestrian safety and other improvements at Swan Reach and Nicholson. I believe these works help to make our little towns more attractive for visitors to stop, and they certainly make it safer for anyone crossing the often busy highway.
#lovegippsland
Darren Chester MP shared a post.
Tuesday, May 21st, 2019 at 7:17am
Darren
I've kept quiet about this until now, didn't want to be accused of sour grapes.
But really, two against one?
I should've 'bumped' into this sign with my bullbar but there was a light pole behind it.
These two are out of control.
#lovegippsland
Darren Chester was elected to Federal Parliament as the Member for Gippsland on June 26, 2008.
Darren Chester was sworn in as the Minister for Veterans' Affairs, Minister for Defence Personnel and Minister Assisting the Prime Minister for the Centenary of ANZAC on 5 March 2018.
Gippsland is one of the most diverse regions in Australia and our community is dispersed across 33,000 square kilometres.