Wednesday, May 23rd, 2018 at 12:34pm
Our ex-serving men and women are more than just a uniform they can be any one of a million other professions. If you're hiring or recruiting why not consider employing a veteran? https://t.co/ONaVCNYiRd
Our ex-serving men and women are more than just a uniform they can be any one of a million other professions. If you're hiring or recruiting why not consider employing a veteran? pic.twitter.com/ONaVCNYiRd

— Darren Chester MP (@DarrenChesterMP) May 23, 2018
Wednesday, May 23rd, 2018 at 5:18am
I call this one 'gorilla in the mist'... not much of a view on top of Red Hill earlier this morning. Big day of meetings lined up in Parliament House @lyndalcurtis @lucybarbour #myvalley https://t.co/yowZmusgKz
I call this one 'gorilla in the mist'... not much of a view on top of Red Hill earlier this morning. Big day of meetings lined up in Parliament House @lyndalcurtis @lucybarbour #myvalley pic.twitter.com/yowZmusgKz

— Darren Chester MP (@DarrenChesterMP) May 22, 2018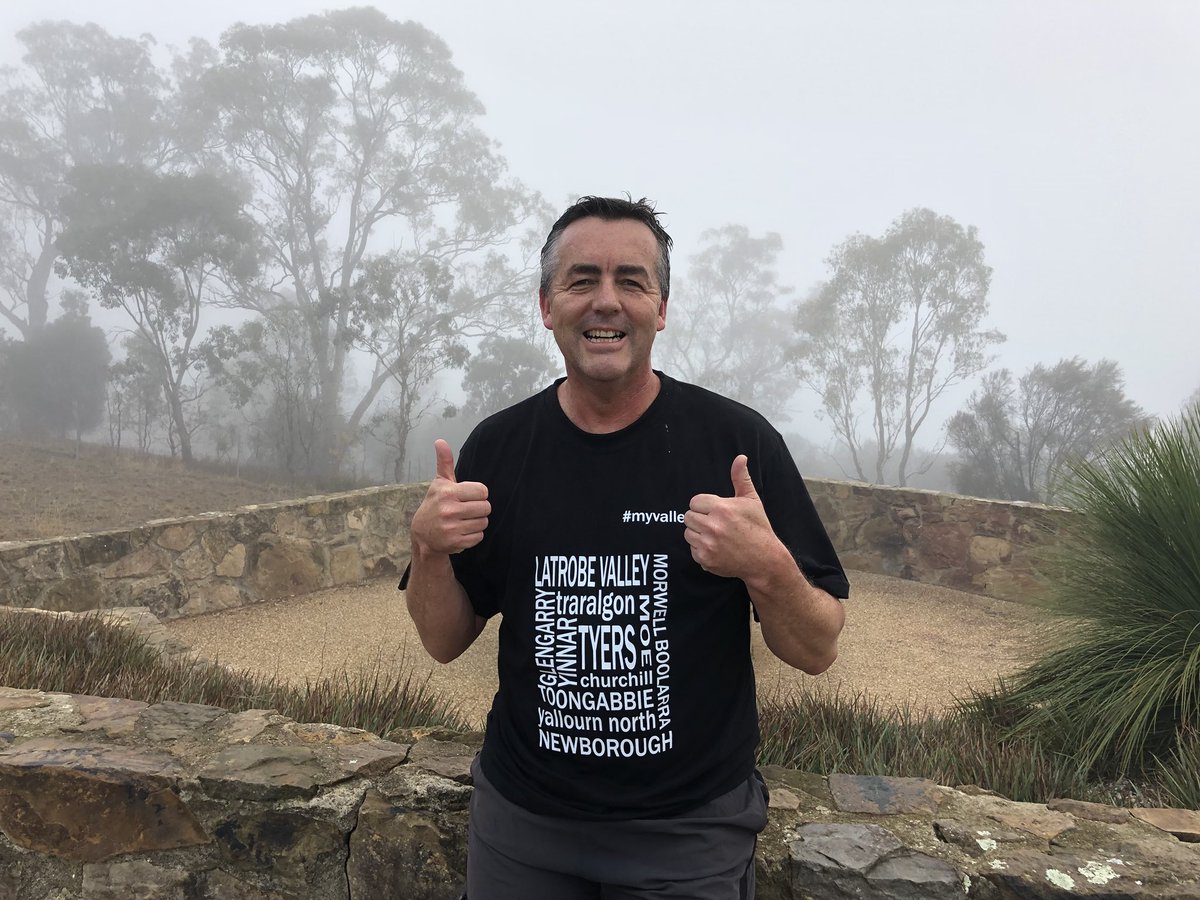 Official Page of The Nationals Member for Gippsland, Federal Minister for Infrastructure and Transport, A/g Minister for Regional Development and A/g Minister for Local Government and Territories. Check out Darren's personal page at
https://www.facebook.com/darren.chester.524
Darren Chester MP is with Australian Government Department of Veterans' Affairs.
Thursday, May 24th, 2018 at 3:19pm
Darren Chester MP shared Darren Chester's post.
Thursday, May 24th, 2018 at 10:10am
Darren
Great to see local business owners fill the room at the Star Hotel in Sale this morning, working together to help small business grow. Guest speakers were Victorian Small Business Commissioner Judy O'Connell and digital media specialist Brett Ham. It's important we all do our bit and shop locally whenever we can. And kudos to both the Sale and Maffra Busines and Tourism Associations who are proactively working with the community to provide new opportunities. For those who missed out this morning, there's a small business pop-up information centre in the Sale Mall today.
#lovegippsland
#myvalley
Darren Chester MP
Wednesday, May 23rd, 2018 at 5:24pm
Darren Chester was elected to Federal Parliament as the Member for Gippsland on June 26, 2008.
Darren Chester was appointed Federal Minister for Infrastructure and Transport on February, 18, 2016.
Gippsland is one of the most diverse regions in Australia and our community is dispersed across 33,000 square kilometres.