Friday, October 19th, 2018 at 12:52pm
Proud to launch Open Arms alongside Dr David Cockram and Mark Donaldson VC. The counselling service provides free 24/7 support for veterans & their families & is a lasting legacy established by Vietnam Veterans in 1982 @DVAAus @SoldierOnAust @RSL_National #auspol #TYFYS https://t.co/PzgwyRoBgM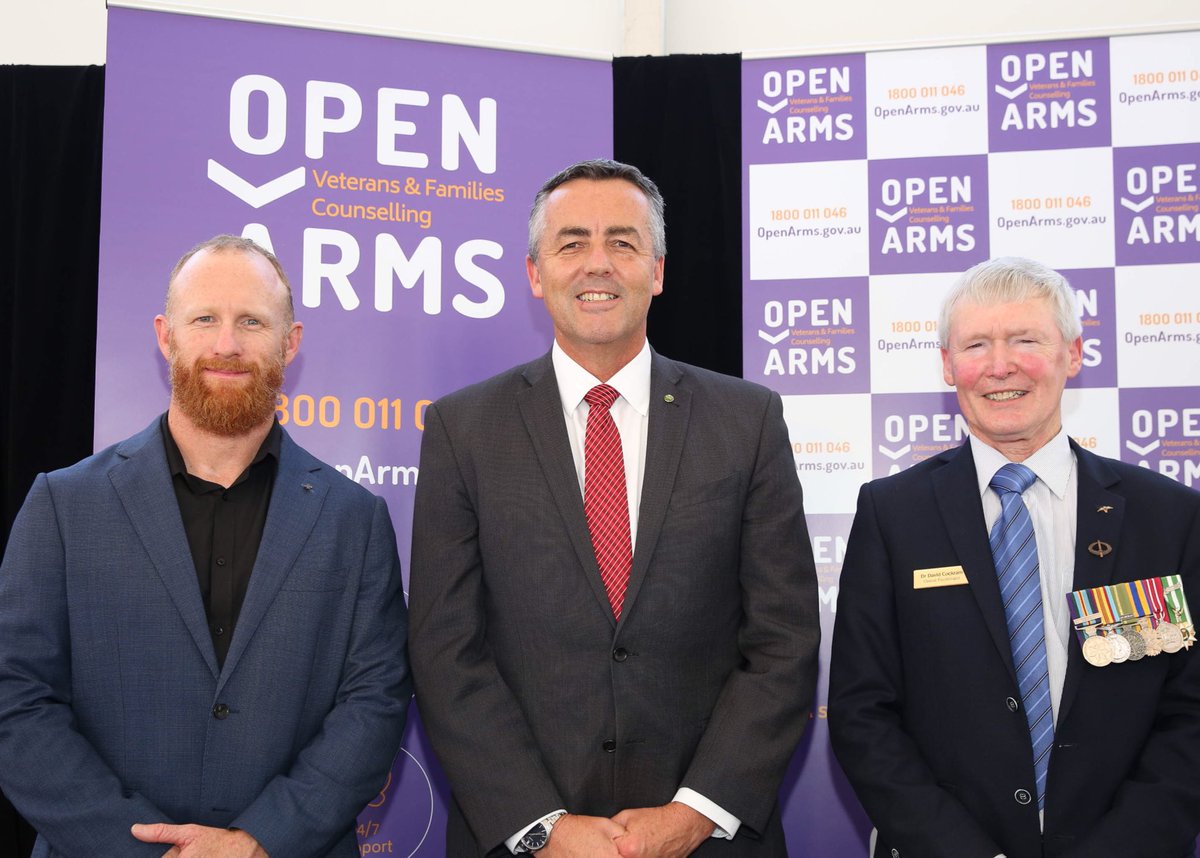 Friday, October 19th, 2018 at 8:00am
Enormous honour to spend time this week with Roy Guenther from Traralgon on the eve of his 100th birthday. Roy is a World War 2 veteran who still enjoys catching a taxi to his local pub each week to place a few bets! Thank you for your service. #TYFYS #lovegippsland @DVAAus https://t.co/So3hYWwqDP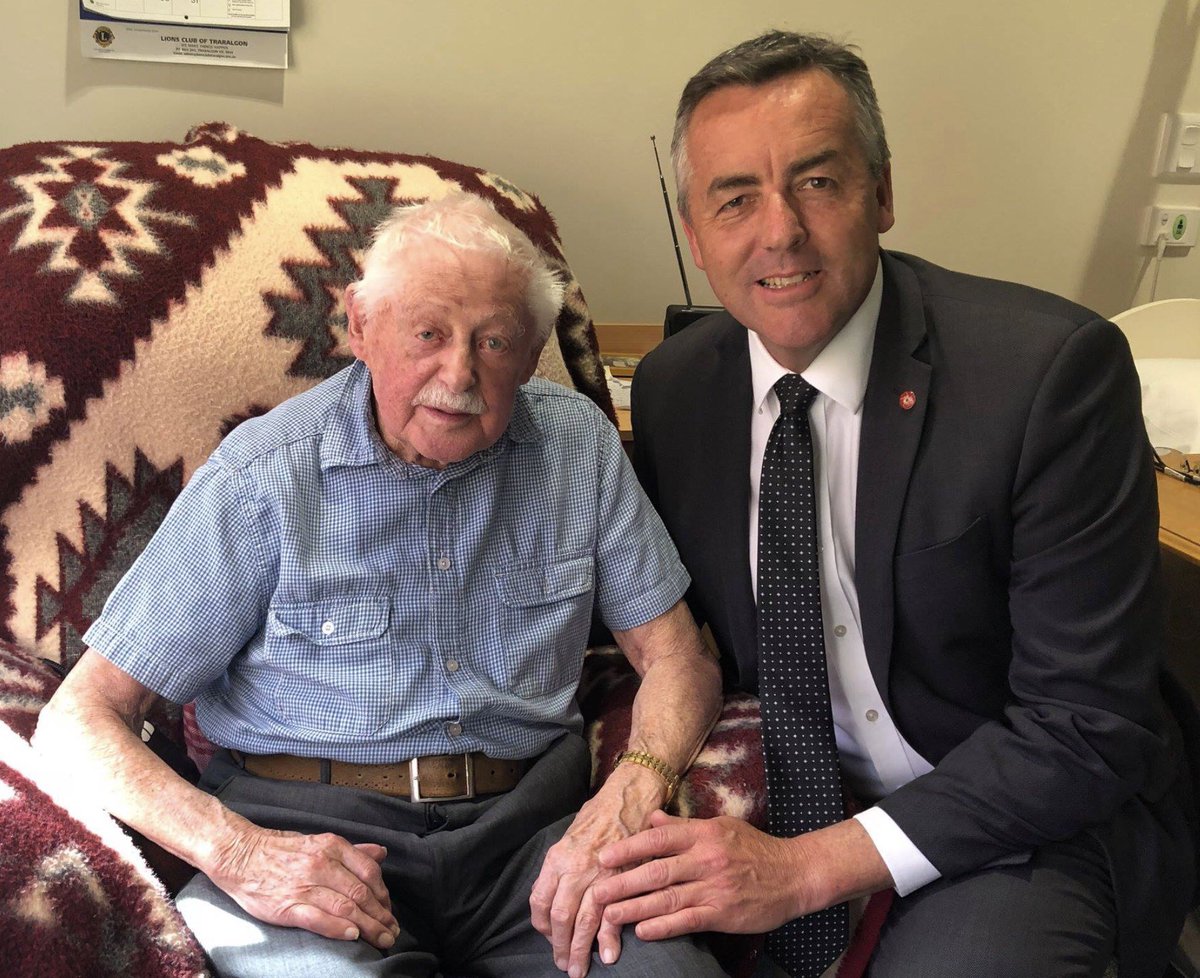 Friday, October 19th, 2018 at 5:51am
As a teenager, I gave the luderick a hard time spear fishing off the tip of the rock wall in the middle of this magnificent photo of the Gippsland Lakes. Thanks @SmethurstSue for sharing. Beautiful part of #lovegippsland https://t.co/UmPE8VOu6a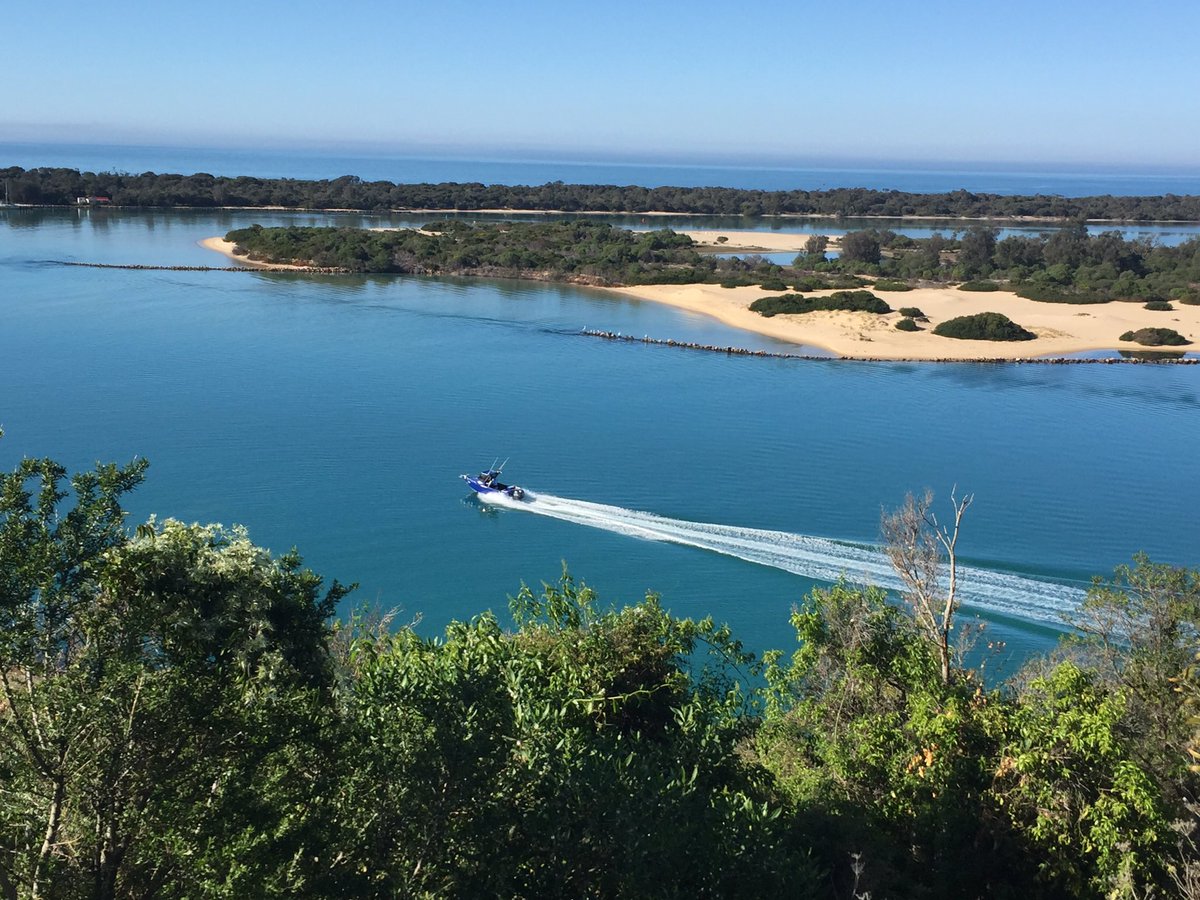 Official Page of The Nationals Member for Gippsland, Federal Minister for Infrastructure and Transport, A/g Minister for Regional Development and A/g Minister for Local Government and Territories. Check out Darren's personal page at
https://www.facebook.com/darren.chester.524
Darren Chester MP added 4 new photos.
Friday, October 19th, 2018 at 10:59am
Darren Chester MP shared Darren Chester's post.
Thursday, October 18th, 2018 at 6:24pm
Darren
The house that love built...
Rotary Centenary House in Traralgon is set to expand with a $2.1 million upgrade now underway.
Foundation works have started on site at Valley Drive, Traralgon for the stage three expansion. The upgrade will involve the construction of 13 new independent units to be built by local company, Kingbuilt.
Centenary House provides a vital accommodation service to patients from across Gippsland undergoing treatment at Latrobe Regional Hospital and their families.
This project is a credit to the hard work of Rotarians across Gippsland and the Latrobe Valley. I was pleased to be able to secure $900,000 for the project, through the Federal Government's Regional Jobs and Investment Package.
#myvalley
#lovegippsland
Darren Chester MP shared Darren Chester's post.
Wednesday, October 17th, 2018 at 3:03pm
Darren
An exciting new look for our iconic PC-21 RAAF Roulettes has been unveiled in Canberra today.
It won't be long until Gippslanders get to see for themselves the eye-catching design of the Roulettes practising in the skies above our region.
The Roulettes are an aerobatic display team viewed by millions of people each year that showcase our world class pilots. They are based locally at RAAF Base East Sale.
Starting next year, all pilots for the Navy, Army and Airforce will commence their training at East Sale as part of the new Basic Flight Training School. The training school is expected to deliver a $15 million a year boost to the Gippsland economy on top of the current $12 million per year in Defence direct wages and supplies.
#lovegippsland
Darren Chester was elected to Federal Parliament as the Member for Gippsland on June 26, 2008.
Darren Chester was appointed Federal Minister for Infrastructure and Transport on February, 18, 2016.
Gippsland is one of the most diverse regions in Australia and our community is dispersed across 33,000 square kilometres.